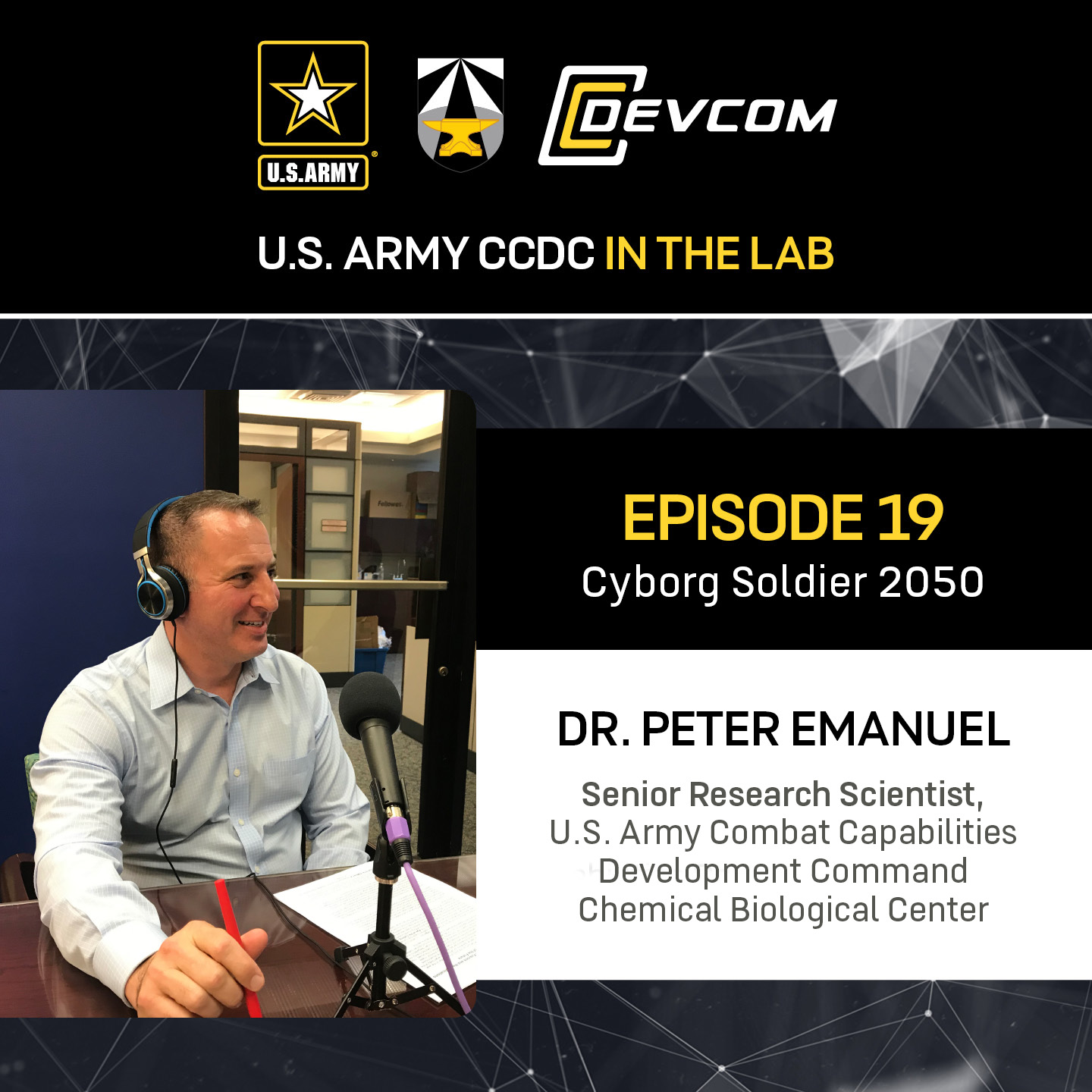 Fusing machine and people has been a part of sci-fi for decades, but a recent DoD study (Study linked here )reveals that this is exactly what they are expecting in the upcoming decades. In our 19th episode we talk with CCDC Chemical Biological Center's (ST), Dr. Peter Emanuel, who served as one of the study's leads. We learn about the background for why the study was requested, discuss the legal and ethical implications and what are the 4 areas where the study defined as vignettes for cyborg enhancement and augmentation.
Weekly Top News:
Man Tech Funds Weld Automation for Combat Vehicles
Next week's episode we have Lt. Gen. Eric Wesley, director, Future Concepts Center (FCC), AFC, talk with us about the role of FCC and then Mr. John Willison, deputy to the commanding general, CCDC, joins him to talk about the partnership between our organizations. The explore how we are assisting with informing requirements and multi-domain operations (MDO).